'Read more YA fiction' they said…. 'It will be fun', they said.
When Miss Mileto challenged the Library Services team to read more Young Adult (YA) fiction, I was the first to put my hand-up and claim the 'Other Worlds' genre.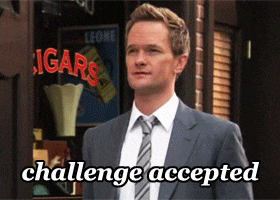 For those of you that are not familiar with the Arthur Holt Library genrefication, Other Worlds incorporates both science fiction and novels addressing dystopias or alternative realities here on earth.
This choice of genre was somewhat strategic as I selfishly wanted an excuse to read Jasper Fforde's first novel, The Eyre Affair.
Why this book?
Earlier this year, I chatted at length with a friend about our 'must reads' for 2018 – these included a wide range of books including 1984 by George Orwell, Crazy Rich Asians the debut novel by Kevin Kwan (soon to be released as a movie!) and a little bit of everything-else in between. Included in my friend's 'must-reads' recommendations was a series of novels by Jasper Fforde.
Enter, Thursday Next.
Thursday Next is a literary detective who goes inside books from her futuristic time-travel world. She's the protagonist of The Eyre Affair and in her world (appropriately named BookWorld) literature is so popular that people want to change their name to that of famous authors and first edition works of fiction are a lucrative market.
What I enjoyed about The Eyre Affair:
Thursday is in her mid-thirties (*cough*cough* my age!)

I could relate to her love of literature – #librarylife

The story included an element of romance (a nice balance to the crime fighting adventure)

It challenged my 'normal' reading habits!
What I didn't enjoy about The Eyre Affair:
Thursday has a pet dodo. This was a cool idea in theory (as an alternative to the average detective's pet dog) but Pickwick the dodo seemed to feature in the storyline unnecessarily.

BookWorld is a complex environment (and there were many times throughout the novel that I was a little confused about what exactly was going on!)

Shamefully, I haven't read Charlotte Bronte's

Jane Eyre

so parts of the story were a little foreign

(however Thursday's travels into the classic has inspired me to want to read it!)
Will I continue with the Thursday Next series?
I had originally planned to read all seven books (actually two series) over the April term-break but with so many other books on my TBR (to-be-read) pile, I feel my travel into Other Worlds has been quite satisfying enough (at least for the moment).
Next genre stop: Crime with Miss Mileto (the challenge-giver herself!)
#watchthisspace
By Miss Gaspari