The Arthur Holt Library staff have been instructed to "read outside our habitual boxes" during the Whitsun term and then to share our adventures on this blog. For me this meant picking up a biography.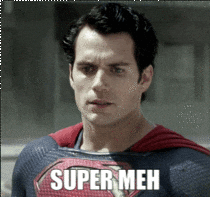 Though biographies and autobiographies are some of the most popular items bought from Australian book retailers and borrowed from libraries, my general opinion when I see one is a resounding "Meh". Give me a pretend person over a real one any day!
I must admit though, that I seem to have accidentally stumbled upon a pattern because, now that I think of it, the three biographies I remember having read are all by American comediennes. 
Actually I heartily recommend all three of the above.. so clearly I have made exceptions with regard to this genre so long as I am promised a few chuckles along the way.
THE CHOICE
I am a devoted listener to a podcast called Chat 10 Looks 3 whose co-hosts, Leigh Sales and Annabel Crabb, rapturously adored this one book on several occasions. So I thought 'Okay, I will give it a try'
ON THE WHOLE NOT AS FUNNY, BUT WAY MORE PROFOUND AND TENSION FILLED THAT I THOUGHT
Broadly, I agree with Cate Blanchett who apparently calls it 'a brave and tender book'. Much of the focus is on her father was an assassin for the Polish Resistance. Rather more harrowing than hilarious are these chapters. Though on one level you can be proud of a parent who killed Nazis, she admits to having had a troubling sense growing up that deep inside him, there was a "stone of madness" that a fraction of him was capable of the most terrible things
I enjoyed the chapters that dwelt on her years of working on television. I am old enough to remember the D-Generation, Big Girls Blouse and Fast Forward, and let's not forget the net-balling Sharon who was a dearly loved and crucial element in the Kath and Kim character-blend.
Magda returns to the subject of her sexuality frequently and her frankness and bravery in this area is also impressive.
I hope she writes more. She has a remarkable talent for the written form. I think if she were to write some fiction I would certainly pick it up. Her observational powers and capacity to weigh situations on the page is enough to secure my interest in her future written work.
By Ms Luchetti