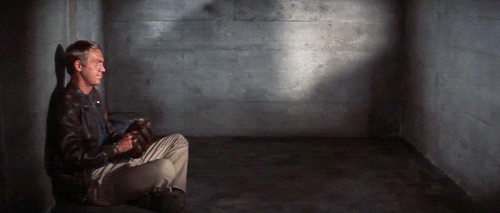 The Great Escape is a captivating historical film that captures the essence of World War Two camaraderie to paint the tragic tale of an attempted escape from a German prison camp, based on true events from the war. Whilst ending in tragedy, the combination of engaging character interaction and an excellent soundtrack creates a light-hearted tone that carries on throughout the entire movie.
Imprisoned during World War II in a German POW camp, a group of Allied soldiers are intent on breaking out, not only to escape, but also to draw Nazi forces away from battle to search for fugitives. Among the prisoners determined to escape are American Captain Virgil Hilts (Steve McQueen) and British Squadron Leader Roger Bartlett (Richard Attenborough). Outwitting their captors by digging a tunnel out of the prison grounds, the soldiers find the stakes much higher when escape becomes a reality.
I recommend anyone and everyone to watch this film, its family friendly and fairly light hearted nature makes it a great watch, largely evading the action and horror of war, where even the infighting between the Nazi soldiers and prisoners is fairy tamed, only going as far as a few punches.
by Tharen | The Movie Society